The Pedestrian Antiparos Main Street is a sample of the island: original, authentic and beautiful.
Since Antiparos is a small island, almost all it's facilities are located on (or very close to) the Main Street.
Some charming houses still remain inhabited and share the white and rocky path with shops, restaurants, bars, supermarkets, bakeries, a farmacy and two bank agencies (Emporiki Bank and Etniki Trapeza), both with international cash machines.
Here you can enjoy a "frapê" (greek iced coffee) or a "mojito", have a greek salad or a grilled octapus, you can buy souvenirs, play with your children in the school playground, choose equipment for fishing, snorkeling or you can just walk trough and enjoy the view and the friendly smiles all the way long.
A few cars are allowed to pass, but only early in the morning for the busines deliveries, so you can totaly relax and feel safe even with your kids running up and down the street.
The street is calm during the day and becomes crowded at the sunset, when people leave the beaches. At night the restaurants are full and The Antiparos Main Street feels like a catwalk.
Take a video-walk at the Antiparos Main Street: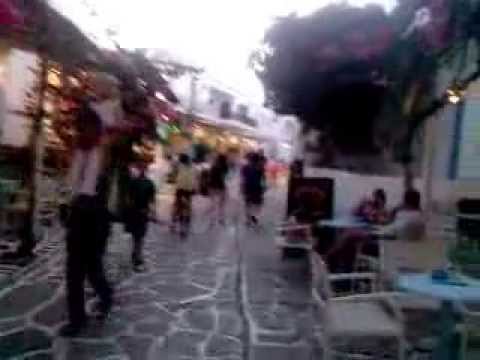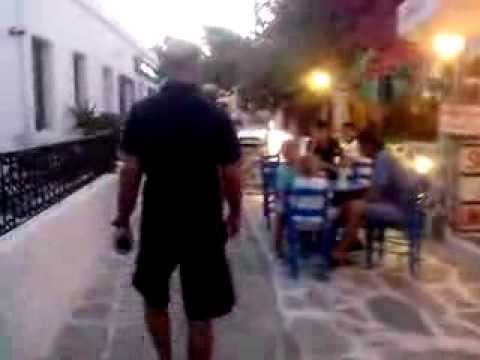 Gallery: