Rent a beautiful house on a secret Antiparos beach.
This two-bedroom house is built in a quiet and reserved complex of 4 independent houses, right in front of a desert beach.
The Secret Beach House 1 is located only 7 km far from the center of Antiparos in the right place to explore all the beaches and beauties of the island.
Kids can run around freely and can reach the beach without having to cross any road, just a 1 minute walk!
The varanda has a beautiful view to the Aegean sea and to Paros.
One room has a double bed and the other has two single beds. The living room/kitchen has air-conditioning, TV, a couch, a dining table, a stove, a refrigerator and all necessary utensils.
A kayak and a barbecue grill is available for our guests with no extra charge.
Pets are welcome.
Cleaning and changing sheets/towels service is included in the rental price (twice a week).
Baby sitting and cooking services are available on demand and will be charged extra.
Must see
Apantima Beach is one of the most picturesque beaches of Antiparos.
A small and deep bay with blue cristal clear water, white sand and lots of trees providing shade to its visitors.
The beach has a restaurant bar that opens during the summer.
In the middle of the beach there is a pier mainly used by the children as a take off ramp for stunt jumps. This pier was, in the past, the arrival point for all tourists coming to visit the Antiparos Cave. From the beach, the visitors were taken by donkeys all the way to the cave's entrance.
This is a nice spot for snorkelling in shallow waters with a big variety of fishes and sea life.
What is close to the house?
Apart from the desert beach right in front of the house, you are very well-located to explore the whole island. It is close to Saint Giorgio, Apandima and the Antiparos cave, while still only 7km from the village.
There is a restaurant at Apantima Beach, 2 tavernas in Soros Beach and a couple more in St Giorgio Beach, where you can visit beautiful beaches and visit the ancient ruins at the island of Despotiko.
During the day, there is a bus that goes from the village to St. Giorgio and stops on the main road, very close to the house, so even without means of transport, you can easily get to other beaches or to the village.
Gallery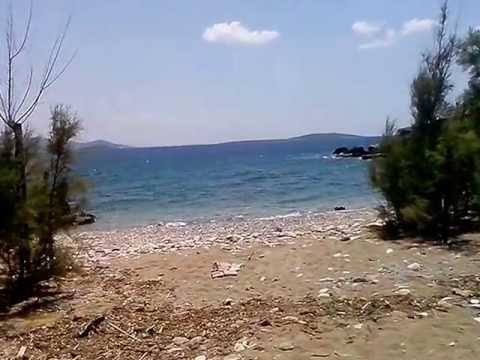 Meet us
We are Antiparos Lovers,
If you have any question related to this accommodation or if you need information about Antiparos don't hesitate to call us on (30) 698 0606 507, to send an email to info@antiparosholidays.com or fill in the form bellow.