Alquilar una casa en una playa secreta Antiparos.
Esta casa de dos dormitorios está construido en un complejo tranquilo y reservado de 4 casas independientes, justo en frente de una playa desierta.
The Secret Beach House 1 sólo se encuentra 7 km lejos del centro de Antiparos en el lugar adecuado para explorar todas las playas y bellezas de la isla.
Los niños pueden correr libremente y pueden llegar a la playa sin tener que cruzar ninguna carretera, sólo un 1 minutos a pie!
La varanda tiene una hermosa vista al mar Egeo y a Paros.
Una habitación tiene una cama doble y la otra con dos camas individuales. La sala de estar / cocina cuenta con aire acondicionado, TV, un sofá, una mesa de comedor, una estufa, a refrigerator and all necessary utensils.
Un kayak y una parrilla de la barbacoa está disponible para nuestros huéspedes sin cargo extra.
Las mascotas son bienvenidas.
Limpieza y cambio de sábanas / toallas servicio está incluido en el precio del alquiler (dos veces a la semana).
Guardería de bebés y de los servicios de cocina están disponibles a la carta y se cobrarán.
Hay que ver
Apantima Beach es una de las playas más pintorescas de Antiparos.
Una bahía pequeña y profunda con agua azul claro cristal, arena blanca y un montón de árboles que dan sombra a sus visitantes.
La playa cuenta con un bar restaurante que abre durante el verano.
En el medio de la playa hay un muelle utilizado principalmente por los niños como un despegue rampa para saltos acrobáticos. Este muelle fue, en el pasado, el punto de llegada para todos los turistas que vienen a visitar la Cueva de Antiparos. Desde la playa, the visitors were taken by donkeys all the way to the cave's entrance.
Este es un buen lugar para el buceo en aguas poco profundas con una gran variedad de peces y vida marina.
Lo que está cerca de la casa?
Aparte de la playa del desierto justo en frente de la casa, está muy bien situado para explorar toda la isla. Está cerca de San Giorgio, Apandima y Antiparos cueva, mientras que todavía sólo 7 km de la aldea.
Hay un restaurante en Apantima Beach, 2 tabernas en Playa Soros y un par más en San Giorgio Beach, where you can visit beautiful beaches and visit the ancient ruins at the island of Despotiko.
Durante el día, hay un autobús que va desde el pueblo de San. Giorgio y se detiene en la carretera principal, muy cerca de la casa, por lo que incluso sin medios de transporte, se puede llegar fácilmente a otras playas o para el pueblo.
Galería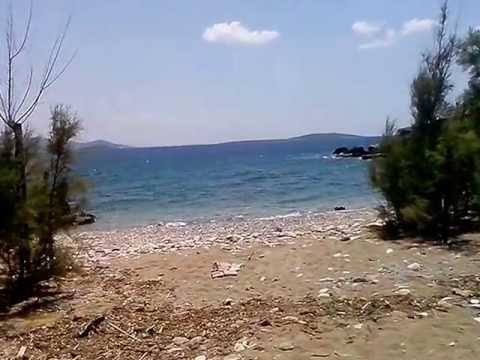 Conócenos
Somos amantes Antiparos,
If you have any question related to this accommodation or if you need information about Antiparos don't hesitate to call us on (30) 698 0606 507, to send an email to info@antiparosholidays.com or fill in the form bellow.