Vuokraa kaunis talo salaisuus Antiparoksen rannalla.
Tämä kahden makuuhuoneen talo on rakennettu hiljainen ja varautunut kompleksi 4 riippumaton talot, edessä autiomaassa rannalla.
Secret Beach House 1 sijaitsee vain 7 km kaukana keskustasta Antiparosin oikeassa paikassa tutkia kaikki rannat ja kauniilla saarella.
Lapset voivat juosta vapaasti ja pääsee rannalle ilman rajat tahansa tiellä, vain 1 minuutin kävelymatkan!
Varanda on kaunis näkymä Egeanmeren ja Paros.
Yhdessä huoneessa on parivuode ja toisessa on kaksi erillistä vuodetta. Olohuone / keittiö on ilmastointi, TV, sohva, ruokapöytä, liesi, a refrigerator and all necessary utensils.
Kajakki ja grilli on saatavilla vieraille ilman lisämaksua.
Lemmikkieläimet ovat tervetulleita.
Siivous ja muuttuvat lakanat / pyyhkeet palvelu sisältyy vuokraan (kahdesti viikossa).
Vauva istuu ja ruoanlaitto palvelut ovat saatavilla pyynnöstä ja veloitetaan lisämaksu.
Täytyy nähdä
Apantima Beach on yksi kauneimmista rannoista Antiparosin.
Pieni ja syvä lahti sininen kristallinkirkas vesi, valkoista hiekkaa ja paljon puita tarjoavat varjoa sen kävijää.
Rannalla on ravintola-baari, joka avaa kesän aikana.
Keskellä rantaa on laituri käyttävät pääasiassa lapset ottaa pois ramppi stunt hyppyjä. Tämä laituri oli, aikaisemmin, saapumispaikkaasi kaikille matkailijoille tulossa käymään Antiparoksen luola. Rannasta, the visitors were taken by donkeys all the way to the cave's entrance.
Tämä on mukava paikka snorklata matalissa vesissä ja laaja valikoima kaloja ja meren elämää.
Mikä on lähellä talon?
Lukuun ottamatta autiomaassa rannalla aivan talon edessä, olet hyvin hyvin paikalla tutkia koko saaren. Se on lähellä Saint Giorgio, Apandima ja Antiparos luola, silti vain 7 km päässä kylästä.
On ravintola Apantima Beach, 2 tavernoihin Soros Beach ja pari enemmän St Giorgio Beach, where you can visit beautiful beaches and visit the ancient ruins at the island of Despotiko.
Päivän aikana, on linja, joka kulkee kylän St. Giorgio ja pysähtyy päätien, hyvin lähellä talon, joten jopa ilman kuljetusvälineiden, pääset helposti muille rannoille tai kylään.
Galleria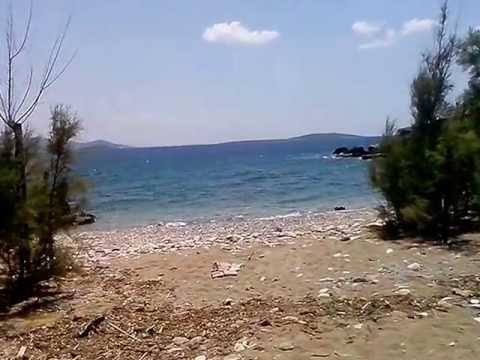 Tapaa meidät
Olemme Antiparos Lovers,
If you have any question related to this accommodation or if you need information about Antiparos don't hesitate to call us on (30) 698 0606 507, to send an email to info@antiparosholidays.com or fill in the form bellow.