Wynajem piękny dom na plaży Antiparos tajnym.
To dwupokojowe Dom zbudowany jest w cichej i zastrzeżone kompleksu 4 niezależne domy, naprzeciwko plaży pustyni.
The Secret Beach House 1 znajduje się tylko 7 km od centrum Antiparos w odpowiednim miejscu, aby zbadać wszystkie plaże i piękna wyspy.
Dzieci mogą biegać swobodnie i można dotrzeć do plaży, bez konieczności przekraczania wszelkich drogach, tylko 1 minut spacerem!
Varanda roztacza się piękny widok na Morze Egejskie i Paros.
Jeden pokój z podwójnym łóżkiem i druga ma dwa pojedyncze łóżka. Pokój dzienny / kuchnia posiada klimatyzację, Telewizja, couch, Stół, Piec, a refrigerator and all necessary utensils.
Kajak i grill są dostępne dla naszych gości bez dodatkowych opłat.
Zwierzęta domowe są mile widziane.
Sprzątanie i zmiana pościeli / service ręczniki wliczone jest w cenę wynajmu (dwa razy w tygodniu).
Dziecko siedzi i usługi grzewcze są dostępne na żądanie i będzie opłata dodatkowa.
Koniecznie trzeba zobaczyć
Apantima Beach jest jednym z najbardziej malowniczych plaż w Antiparos.
Małe i głębokie zatoki z niebieskim krystalicznie czystej wodzie, biały piasek i dużo drzew zapewniających cień do swoich gości.
Na plaży znajduje się bar, restauracja, która otwiera w lecie.
W środku plaży jest molo używany głównie przez dzieci, jak zdjąć rampy do skoków kaskaderskich. To pier było, w przeszłości, punkt przyjazdu dla wszystkich turystów, którzy odwiedzają Grotę Antiparos. Od plaży, the visitors were taken by donkeys all the way to the cave's entrance.
Jest to miłe miejsce do nurkowania w płytkich wodach z dużą różnorodność ryb i życia morskiego.
Co jest w pobliżu domu?
Oprócz plaży pustyni tuż przed domem, jesteś bardzo dobrze położony do zwiedzania całej wyspy. Jest on zbliżony do Saint Giorgio, Apandima i Jaskinia Antiparos, jednocześnie tylko 7 km od miejscowości.
Jest tam restauracja w Apantima Brzeg, 2 tawern w Soros Beach i para więcej plaży w St Giorgio, where you can visit beautiful beaches and visit the ancient ruins at the island of Despotiko.
W ciągu dnia, jest autobus, który idzie z wioski do St. Giorgio i zatrzymuje się na głównej drodze, bardzo blisko do domu, tak, nawet bez środków transportu, łatwo można dostać się do innych plaż lub na wsi.
Galeria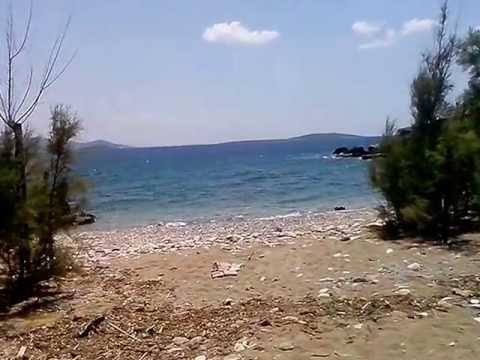 Spotkaj się z nami
Jesteśmy Lovers Antiparos,
If you have any question related to this accommodation or if you need information about Antiparos don't hesitate to call us on (30) 698 0606 507, to send an email to info@antiparosholidays.com or fill in the form bellow.