Dau în chirie o casă frumoasă pe o plajă secretă Antiparos.
Această casă cu două camere este construit într-un complex liniștit și rezervat de 4 case independente, chiar în fața unei plaje deșert.
Secret Beach House 1 este situat la numai 7 km departe de centrul Antiparos în locul potrivit pentru a explora toate plajele și frumusețile insulei.
Copiii pot alerga în jurul liber și pot ajunge la plajă fără a fi nevoie să treacă orice drum, doar o 1 minute pe jos!
Varanda are o vedere frumoasă la Marea Egee și la Paros.
O cameră are un pat dublu, iar celălalt are două paturi de o persoană. Living / bucatarie are aer condiționat, Televizor, o canapea, o masă, o sobă, a refrigerator and all necessary utensils.
Un caiac și un gratar este disponibil pentru oaspeții noștri, cu nici un cost suplimentar.
Animalele de companie sunt binevenite.
Curățarea și schimbarea coli / serviciu de prosoape este inclus in pretul de inchiriere (de două ori pe săptămână).
Baby sitting și servicii de gătit sunt disponibile la cerere și va fi taxat suplimentar.
Trebuie să vezi
Apantima Beach este una dintre cele mai pitorești plaje din Antiparos.
Un mic golf și profundă cu albastru de apă limpede cristal, nisip alb și o mulțime de copaci care oferă umbră pentru vizitatorii săi.
Plaja are un bar restaurant care se deschide în timpul verii.
În mijlocul plajei există un dig folosit în principal de către copii ca o ia pe rampa de salturi tur de forță. Acest dig a fost, în trecut, punctul de sosire pentru toti turistii care vin să viziteze Peștera Antiparos. De la plaja, the visitors were taken by donkeys all the way to the cave's entrance.
Acesta este un loc frumos pentru snorkelling în apele de mică adâncime, cu o mare varietate de pesti si viata mare.
Ceea ce este aproape de casă?
În afară de plajă pustie chiar în fața casei, vă sunt foarte bine situat pentru a explora întreaga insulă. Acesta este aproape de Saint Giorgio, Apandima și peștera Antiparos, în timp ce încă doar 7 kilometri de sat.
Există un restaurant la Apantima Beach, 2 taverne în Soros Beach și un cuplu mai în St Giorgio Beach, where you can visit beautiful beaches and visit the ancient ruins at the island of Despotiko.
În timpul zilei, există un autobuz care merge de la sat la St. Giorgio și opriri pe drumul principal, foarte aproape de casă, astfel încât chiar și fără mijloace de transport, puteți ajunge cu ușurință la alte plaje sau la sat.
Galerie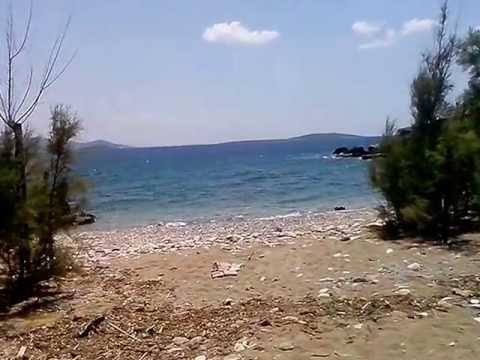 Faceți cunoștință cu noi
Suntem Lovers Antiparos,
If you have any question related to this accommodation or if you need information about Antiparos don't hesitate to call us on (30) 698 0606 507, to send an email to info@antiparosholidays.com or fill in the form bellow.