Prenájom krásneho domu na tajnom Antiparos pláži.
Tento trojizbový dom je postavený v pokojnej a vyhradenej komplexu 4 nezávislé domy, priamo pri pláži púšte.
The Secret Beach House 1 sa nachádza iba 7 km ďaleko od centra Antiparos na správnom mieste, aby preskúmala všetky pláže a krás ostrova.
Deti môžu behať voľne a môžu dostať na pláž, bez toho aby museli prejsť ceste žiadne, len 1 minút chôdze!
Varanda má krásny výhľad na Egejské more a do Paros.
Jedna izba s manželskou posteľou a druhá s dvomi samostatnými lôžkami. Obývacia izba / kuchyňa sú vybavené klimatizáciou, Televízie, gauč, jedálenský stôl, sporák, a refrigerator and all necessary utensils.
Kajak a gril je k dispozícii pre našich hostí bez príplatku.
Domáci miláčikovia sú vítaní.
Čistenie a zmena listov / uteráky služba je zahrnutá v cene prenájmu (dvakrát týždenne).
Stráženie detí a varenie služby sú k dispozícii na požiadanie a budú účtované zvlášť.
Nutné vidieť
Apantima Beach je jedným z najmalebnejších pláží Antiparos.
Malé a hlboké zátoke s modrou krištáľovo čistou vodou, biely piesok a veľa stromov poskytujúcich tieň svojim návštevníkom.
Na pláži je reštaurácia, bar otvorený počas leta.
Uprostred pláže je mólo používa hlavne u detí, ako sundat rampu pre kaskadérske skoky. Tento prst bol, v minulosti, príjazd bodom pre všetkých turistov, ktorí zavítajú na návštevu jaskyne Antiparos. Od pláže, the visitors were taken by donkeys all the way to the cave's entrance.
To je pekný miesto pre šnorchlovanie v plytkých vodách s veľkým rôznych rýb a morských živočíchov.
Čo sa nachádza v blízkosti domu?
Okrem púštne pláž priamo pred domom, ste veľmi dobrú polohu, aby preskúmala celý ostrov. Nachádza sa v blízkosti Saint Giorgio, Apandima a Antiparos jaskyne, a pritom len 7 km od obce.
K dispozícii je reštaurácia na pláži Apantima, 2 taverny v Soros Beach a pár viac v St Giorgio Beach, where you can visit beautiful beaches and visit the ancient ruins at the island of Despotiko.
Počas dňa, tam je autobus, ktorý jazdí z dediny St. Giorgio a zastávky na hlavnej ceste, veľmi blízko k domu, tak aj bez dopravných prostriedkov, sa môžete ľahko dostať do iných plážach alebo na dedine.
Galéria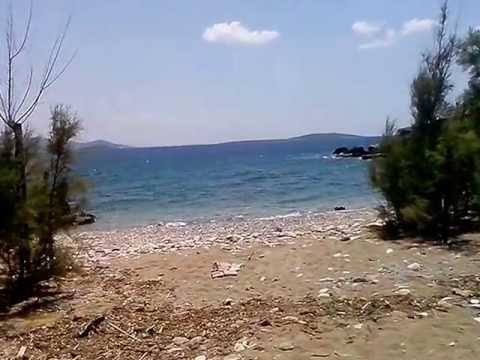 Navštívte nás
Sme Antiparos Lovers,
If you have any question related to this accommodation or if you need information about Antiparos don't hesitate to call us on (30) 698 0606 507, to send an email to info@antiparosholidays.com or fill in the form bellow.