Najem lepo hišo na tajnem Antiparos plaži.
Ta dve spalnici Hiša je zgrajena na mirni in rezervirani kompleks 4 samostojne hiše, tik pred plažo puščavi.
Secret Beach House 1 Nahaja se le 7 km daleč od centra Antiparos na pravem mestu, da razišče vse plaže in lepote otoka.
Otroci lahko tekajo naokoli in lahko doseže na plažo, ne da bi morali prečkati cesto kakršne koli, samo 1 min hoje!
Varanda ima čudovit pogled na Egejsko morje in na Paros.
Ena soba ima zakonsko posteljo in druga z dvema ločenima ležiščema. Dnevna soba / kuhinja ima klimatsko napravo, TV, kavč, Jedilna miza, štedilnik, a refrigerator and all necessary utensils.
Kajak in žar je na voljo za naše goste brez doplačila.
Hišni ljubljenčki so dobrodošli.
Čiščenje in spreminjanje listov / so brisače storitev vključeni v ceno najema (dvakrat na teden).
Baby seje in kuhanje storitve so na voljo na zahtevo in se bo dodatno zaračunajo.
Treba videti
Apantima Beach je ena izmed najbolj slikovitih plaž Antiparos.
Majhna in globoka zaliva z modro kristalno čisto vodo, bel pesek in veliko dreves, ki nudijo senco na svoje obiskovalce.
Plaža ima restavracijo bar, ki se odpre poleti.
V sredini plaži je pomol v glavnem uporabljajo otroci, kot vzletno rampo za stunt skoke. Ta pomol je bil, v preteklosti, prihod točka za vse turiste, ki prihajajo na obisk Antiparos jamo. Od plaže, the visitors were taken by donkeys all the way to the cave's entrance.
To je lepo mesto za potapljanje v plitvih vodah z veliko različnih rib in morskega življenja.
Kaj je v bližini hiše?
Poleg puščavi plaže desno pred hišo, ste zelo dobro, se nahaja, da razišče celoten otok. To je blizu Saint Giorgio, Apandima in Antiparos jama, medtem ko še vedno le 7km od vasi.
Obstaja restavracija na plaži Apantima, 2 konobe v Soros Beach in nekaj več v St Giorgio Beach, where you can visit beautiful beaches and visit the ancient ruins at the island of Despotiko.
Tekom dneva, je avtobus, ki gre od vasi do vasi St. Giorgio in se ustavi na glavni cesti, zelo blizu hiše, tako da tudi brez prevoznih sredstev, lahko pridete do drugih plaž ali na vasi.
Galerija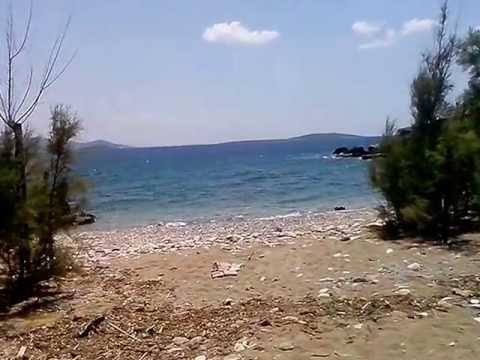 Spoznaj nas
Smo Antiparos Lovers,
If you have any question related to this accommodation or if you need information about Antiparos don't hesitate to call us on (30) 698 0606 507, to send an email to info@antiparosholidays.com or fill in the form bellow.